About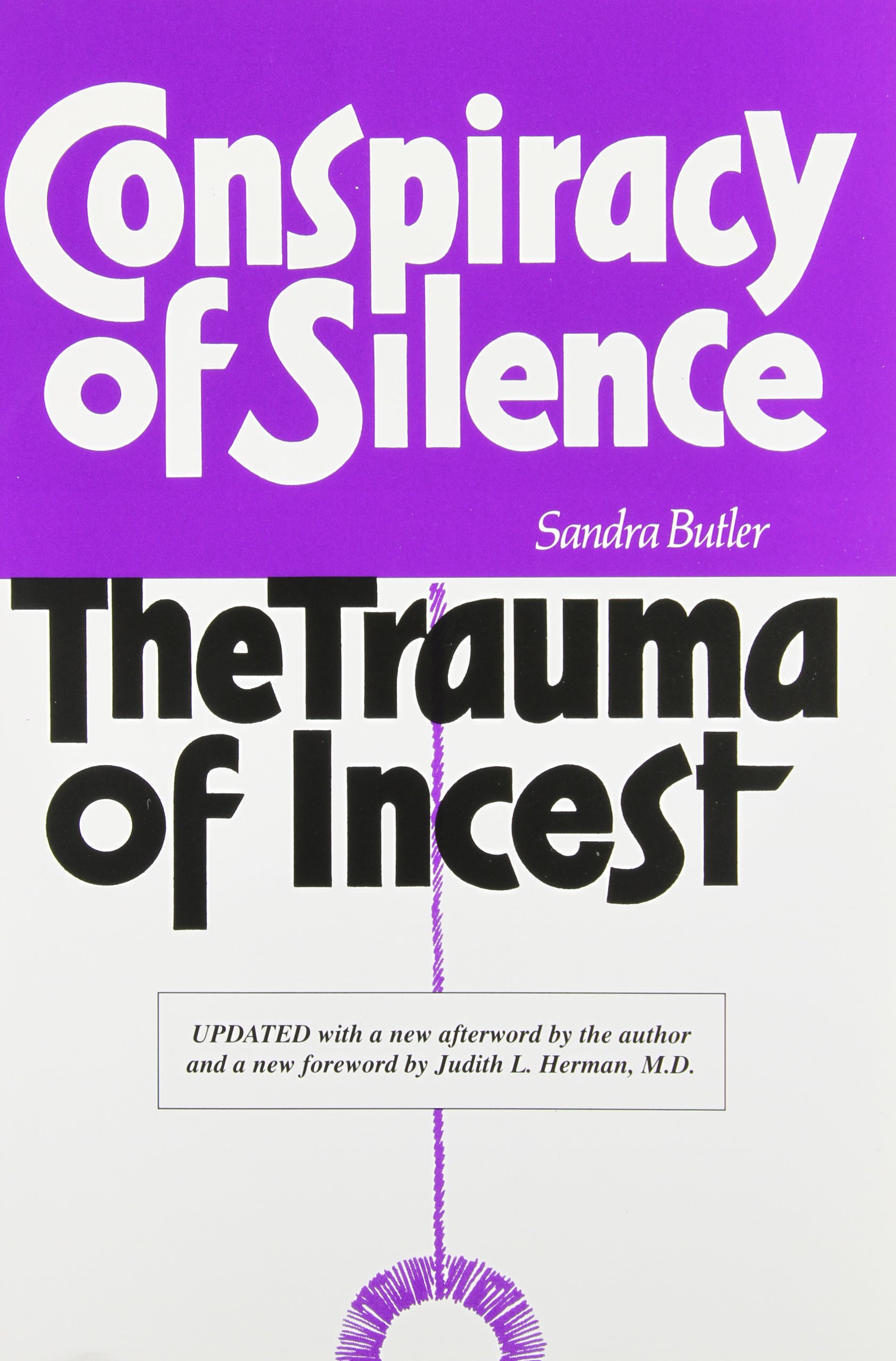 In 1978 Sandra Butler's pioneering book, Conspiracy of Silence, The Trauma of Incest, was published and became a cornerstone in the activist/feminist movement to end sexual assault.
Reviews and enthusiastic response led to a decade of national and international presentations and workshops for survivors of incest and trainings for psychotherapists and social workers. She worked with community activists and policy makers in both rural and urban communities and helped to develop systemic and effective interventions when women reported an experience of sexual abuse.
Available for purchase at Amazon.com and from other fine booksellers.
---
Reviews for Conspiracy of Silence:
"The raw impact is enormous."

— Publishers Weekly (1979)
---
"This thoroughly researched and well-documented books explodes the reassuring myth that incest is predominately a lower-class problem, and reveals the profound implications of incestuous assault for the emotional and interpersonal development of the child victims. It also illuminates the complex pressures on the child not to report the abuse…scholarly, powerful, and enlightening…an excellent text…"

— Contemporary Sociology (1979)
"…builds a framework for understanding and overcoming the problem in our society…charges the professional community with responsibility, for providing (the mothers) support and strength. Butler's book contains a list of questions that community groups can pose to themselves and their communities in developing an effective approach to the problem of incest."

— Center For Women Policy Studies (1979)
---
Excerpt from "Afterward," written for publication of 3rd edition (1996)
In l978, women were beginning to learn the price we paid for being denied our own memory. It was a lesson we would learn again and again, a lesson we would not forget—either as individuals or collectively as a movement. Our politics, our work, and our healing are all predicated on remembering. Twenty years later, we have not only our individual memories, but the collective memory of our movement, to end violence against women. Conspiracy of Silence is a part of that memory. This book is as much about memory as it is about giving words to those memories, of putting form and action to the words, and of believing and respecting women's experience.

If we lose our memories, we lose ourselves. The same is true for us as a movement. Individual memories are embedded in the collective memory of the movement. A movement that has no memory or history is vulnerable and must reinvent itself, generation after generation. In our current struggles with those who challenge our memory of two decades of theorizing, healing and activism, with those who insist that the sexualization and victimization of little girls and boys is fabricated and exaggerated, and with those who meet women's disclosure with disbelief, pathologizing and judgment, we must again confront the well-organized barrier they place before us… and we can only do that with our memories: what it has been to be us as women; what it has been live every day of our lives inside a woman's body; what our memories of this movement are. They are not false memories.

The movement to end violence against women and children did not start with professionals whose expertise included post-traumatic stress. There was no language of trauma. There was the language of incest—a language feminists reclaimed from dismissive anthropologists, disbelieving psychiatrists, and condescending mental health workers. There were adult women insisting on their own memories of sexual victimization. There were feminists and their allies willing to engage these memories about which most of us knew very little. But we did know how important it was to take these memories seriously and to believe the women who were describing their lives to us.
---
Conspiracy of Silence is a book about memory. These first women—women we still called victims—understood that if they lost their own memories, they lost themselves. They stepped forward into a world in which little existed but fear and silence. Those first halting and tentative memories have given way in the past twenty years to an insistent chorus of voices around the world. We have all come a long way from our beginnings in the mid l970's. We have changed the face of the world.