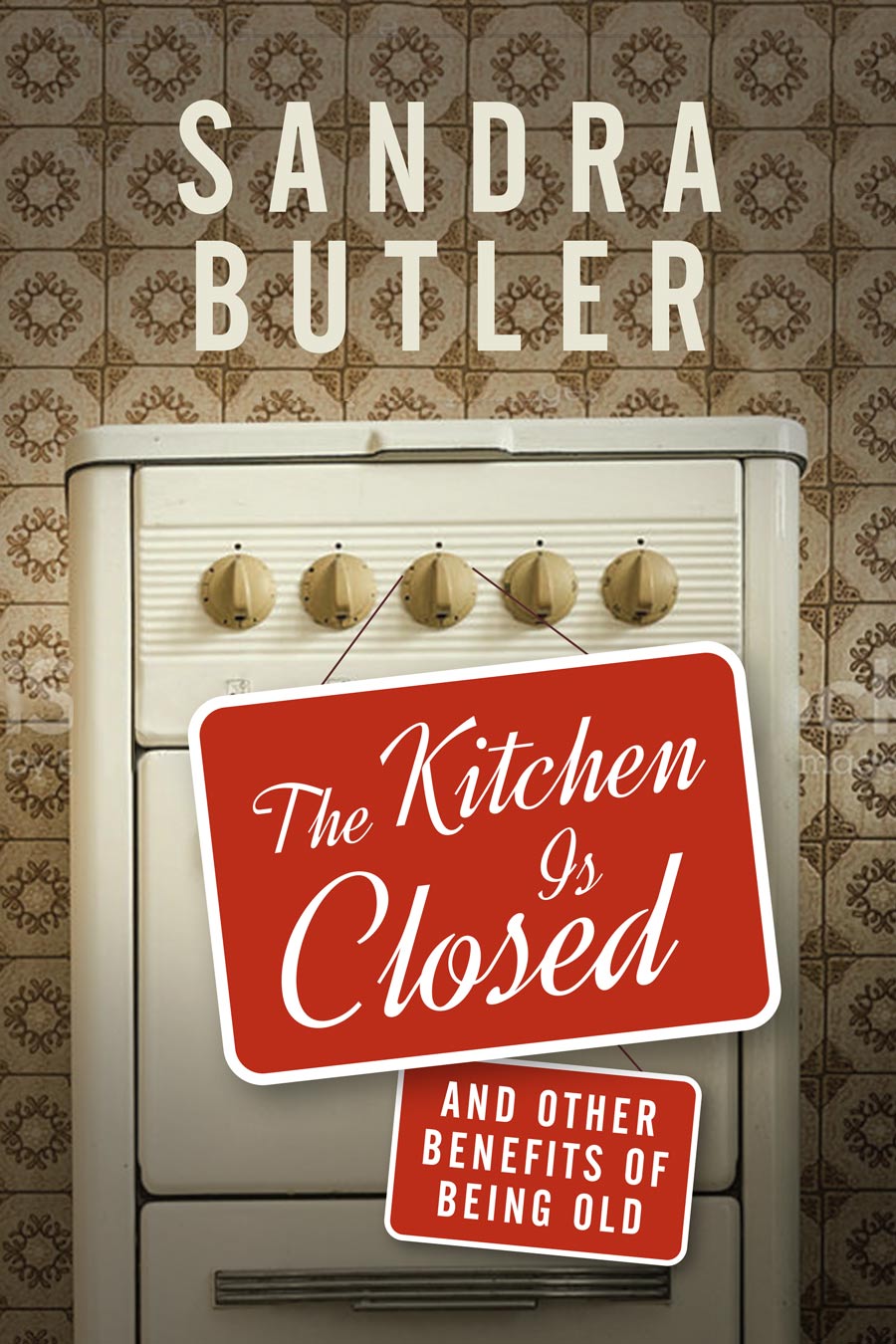 In this funny and intensely personal collection of essays, Butler chronicles her experience moving from aging to old, remembering and forgetting all the wrong things, feeling frustrated with technology, keeping up with the avalanche of cultural and political news, mothering two middle-aged daughters, surveying her old body, and ultimately, preparing for her death.
With its sharp humor and refreshing honesty, The Kitchen Is Closed is a must-read for aging women, eldercare workers, and adult children who want to gain a fuller sense of their mother's life. Old women are cast aside in white American culture, Butler argues, and it's both disheartening and disrespectful. Butler is not a senior—she's a mother, a lesbian, a Jew, a feminist, and at times, a "rabble-rousing hectorer." And now that her time is running out, Butler doesn't mess around with things that don't matter. She is supremely motivated, and she's so much braver than ever before.
---
Praise for The Kitchen is Closed:
"The Kitchen Is Closed: And Other Benefits of Being Old is an especially and unreservedly recommended addition to community, academic, and senior citizen center library collections."—Midwest Book Review
"…Sandy generously reveals her internal world as it relates to the state of her aging body, sexuality, friendships, travel and even her fashion choices. In Sandy's capable hands these reflections make visible both the positive and painful experiences that many older women endure in silence, especially in a society characterized by ageism and misogyny.
Sandy's greatest contributions to social and political life has been to break silences. She did this with her early writing on incest, and in her co-writing with her dying partner describing the loss of one's great love.
In this recent collection of essays Sandy strips away any lingering avoidance some of us may have in confronting aging, and offers us the gentle salve of her insights, humor and wisdom."
— Dr. Lori Haskell, Clinical Psychologist, Toronto, Canada
---
"The Kitchen is Closed is a tenderhearted, funny compendium of stories, memories and musings about aging, feminism, spirituality, culture, politics and the body. Sandy Butler's memoir is unambiguously Jewish, salty and occasionally wistful as she reflects with unrepentant honesty about her life as a mother, activist, friend, writer, lover of jazz and citizen of the world. Her storytelling is imbued with warmth, well-earned sovereignty, and a sprinkling of humility."
— Karen Erlichman, Doctor of Ministry, Spiritual Director, LCSW
"Sandra Butler's "The Kitchen is Closed and Other Benefits of Being Old" takes on the subject of women and aging with piercing honesty and life affirming gusto. This is not a somber 'what you should expect' or 'how you should feel' journey. Instead we experience life as she experiences it – with wisdom and humor that reflect both the challenges and the joys of one woman's passage into elder hood. This book is a must read for people of all ages. And, over and above its wisdom, it is a joy to read and enjoy the company of this beautiful narrative voice."
— Janet Holmgren, President Emerita of Mills College, Oakland, California
---
"As I read Butler's collection, I began a mental list of all the women I want to send this book to—as a roadmap, a reminder to be just this tender, brave, witty and self-accepting when we reach our 80's. Her writing illuminates how we might all inhabit our old age with curiosity, courage and a well-developed sense of humor."
— Penny Rosenwasser, activist, educator and author of Hope into Practice, Jewish Women Choosing Justice Despite Our Fears
---
"At last—a wise and witty romp through old age with nothing off-limits! Butler's deep dive is an invitation to recognize what it looks like to live an old life—on purpose."
— Rochelle Lefkowitz
Founder & President, Pro-Media Communications
Co-Founder Elder Action